Description
Kinetiquettes.com exclusive: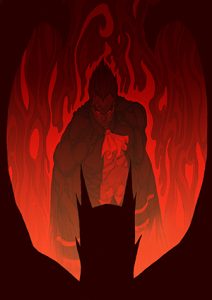 Scale: 1/4
Sculptor: Ali Jalali & Adeeb Md
Painter: Adeeb Md
Background: Deep within the mountains of Romania lies a castle that appears only on a full moon. The castle, named after the owner of the land, was called Zeltzereich. This castle belonged to a Makai Vampire, Demitri Maximoff.
Estimated release date: Q2 2024
Edition size: MTO (Limited edition to be announced)
Dimensions: L54cm X W38cm X H58cm (approx.)
Shipping Weight: 18kg (approx.)
Note: Final product may vary slightly as we keep making improvements during production