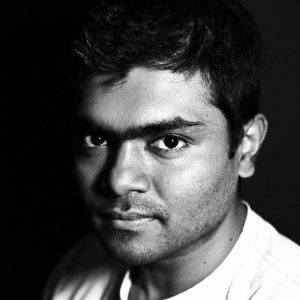 ADEEB MD // HAIRYASHELL
Creative Director / Artstation
With almost a decade of experience as an Animator in the video games industry, he has worked on numerous AAA titles at Tecmo Koei and Ubisoft. With his passion for sculpting awoken in 2009, he started bringing characters to life in dynamic poses. With proficiency in both traditional and digital mediums, he hopes to grow as an artist as he learns and hones his craft with each project.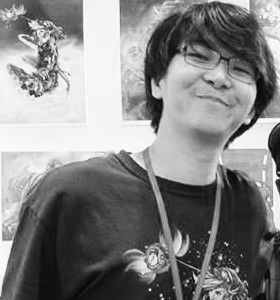 KEAT ONG // KEATOPIA
Art Director / DeviantART
A kid that that never grow up. Keatopia lives and breaths art ! Ong Ean Keat is a Malaysian-born artist who works in Singapore as an animator for feature films and games. He has published his first sketchbook, Keatopia Sketchbook in 2010. He loves basketball and drawing comics, superheroes, monsters and cartoons. With plenty of imagination and versatility, Keat crafts each sketch with his favorite medias; Pencils and Ink !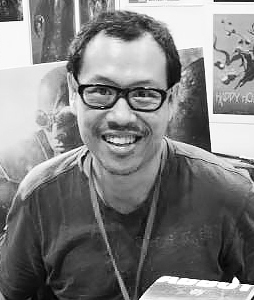 KELVIN CHAN // ROCKETRAYGUN
Design Director / DeviantART
Kelvin Chan is a professional illustrator with over a decade of experience in the field of information graphics for print and news media, winning several regional and international awards for his graphic design work. But at heart, he is an avid film, animation and pop culture geek. Kelvin also works on comics, illustration and concept art projects. With Keat and Adeeb, he currently contributes to the concept & design of Kinetiquettes' statues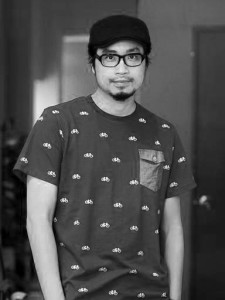 STANLEY LAU // ARTGERM
Collaborating Art Director / DeviantART
Born and bred in Hong Kong, the multifaceted Stanley wears different hats as an illustrator, designer, concept artist, creative director and co-founder of Imaginary Friends Studios — a world acclaimed digital art studio that produces high quality artworks for the likes of Capcom, DC Comics, Marvel Comics and other giants in the entertainment and gaming industry.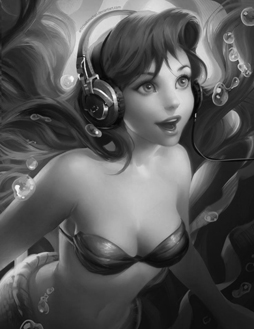 YUE YANG // SAKIMICHAN
Collaborating artist / DeviantART
Sakimichan is an artist from Canada, who loves to paint and bring characters to life. She is of the biggest artists in Deviantart with hundreds of thousands of followers.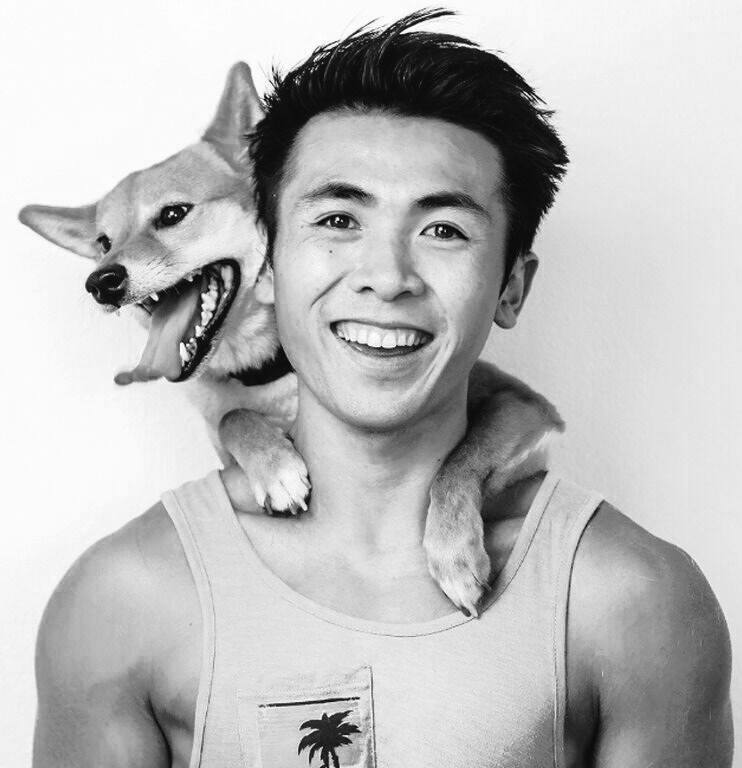 ROSS TRAN // ROSSDRAWS
Collaborating artist / Website
Ross Tran (RossDraws) is an illustrator and concept artist that just recently landed on the Forbes 30 under 30 list. Ross amassed a global following with his popular YouTube channel 'RossDraws' with over 1.4 million subscribers through entertaining educational art videos. He's currently working towards making his book NIMA into an animated series! He loved making up characters and worlds as a kid, which is something that hasn't changed much over the years.
Over his career, he's been commissioned by high profile studios including Marvel, Disney, NCSoft, Riot, Blizzard and more.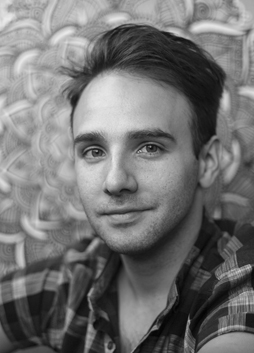 WARREN LOUW
Collaborating artist / DeviantART
Warren Louw is a freelance illustrator and character designer. He is one of the most celebrated artists from South Africa who is self taught and works primarily in digital media. His ability to create images with meticulous detail and imagination has brought his illustration to various mobile games, publications, advertisements and websites across the globe.
Well recognized for his mastery of his renditions of beautiful woman and a perfectionist in his digital illustrations, his work has been featured in print publications such as ImagineFX Magazine, various UDON Entertainment Capcom tribute art books, Ballistic Publishing's Exotique, Photoshop Essentials, as well as the covers for UDON's Darkstalkers graphic novel and DC Comic's Power Girl. He has also done conceptual work for Longship Armoury, Phoenix Age Gaming and Bandai Namco.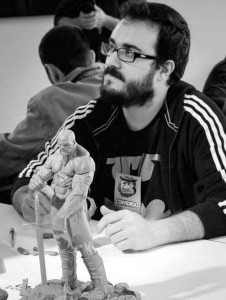 THIAGO PROVIN
Collaborating artist / Facebook
Bachelor in sculpture, Thiago Provin always wanted to be a comics artist but once he started sculpting in 1999 he could never look back. Born in Brazil, has been working with resin statues for the North American market from 2008. Since then has worked for companies as Sideshow Collectibles, Bowen Designs and Image Comics/Skybound. His focus is contrast, movement, anatomy and to add a bit of his own interpretation to the characters.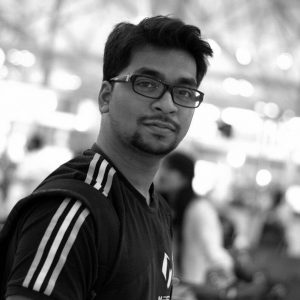 VIMAL KERKETTA
Collaborating artist / Facebook
A freelance Character Artist/digital sculptor from India who has worked for numerous Game titles and Toy companies. Specializing in creating highly detailed likeness portraits for 3d prints and games. Designing 2D/3D caricatures by experimenting with the shapes is one of his love interests. He kills free time by doing more and more personal artworks and practices.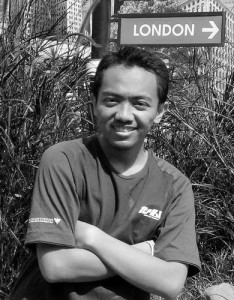 WANDAH KURNIAWAN // TIOXIC
Collaborating sculptor / Website
Born and living in Indonesia, a young self-taught 3d character freelancer. He really loves to sculpt monsters. Most of his creature work is inspired by the game such as Monster Hunter.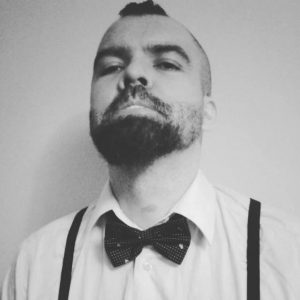 JON TROY NICKEL // HAZARDOUS
Collaborating sculptor / ARTstation
Jon Troy 'Hazardous' Nickel has worked in the video games, film and collectibles industries for 14 years and contributed to some of the biggest blockbuster franchises of our time, including league of legends, warcraft and kingdom death. Born and raised in the land of the hobbits, 'Hazardous' left the fair shores of New Zealand to travel and work around the world before returning home to work @ Weta Workshop. Hazardous works for his own company IHazToys LTD which he established in 2016 with his partner in life and crime Layna Salazar!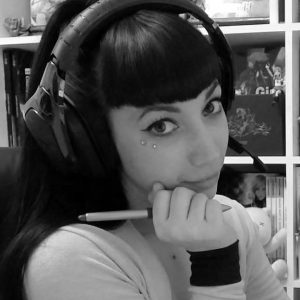 LAYNA LAZAR
Collaborating sculptor / ARTstation
Layna is currently a full time digital sculptor/Twitch streamer and co-owner of IHazToys LTD with her partner in in crime, Jon Troy Nickel! Although she has only been in the industry for about 3 years, Layna has produced sculptures and 3D models for Weta Workshop, Kingdom Death, Lab Zero, Seven Seas Entertainment, and Grinding Gear Games. Born and raised in Texas but now currently living in the land of the Hobbits, New Zealand!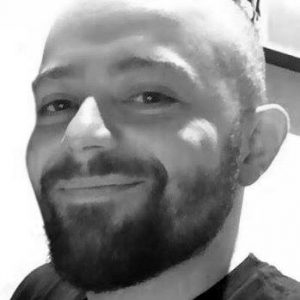 RODRIGUE PRALIER
Collaborating sculptor / ARTstation
Rodrigue Pralier is a 3D character artist who has been working in the video game industry for over 15 years. He first started his video game carreer in France and then moved to Montreal Canada in 2004 where he is still living. He is currently working at Gameloft Montreal as an Art team lead. Beside working on video games he also works for various statue and figure companies.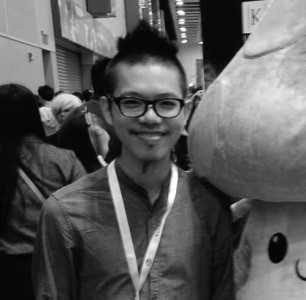 CALVIN CHUA // STORMBRUSH
Collaborating artist / Website
Calvin is a professional concept artist and illustrator currently based in Malaysia. His works has been used across different platform such as theme park illustration, promotional art, matte painting for stage performance, and visual development for animation. Calvin devote his free time creating his realm of monsters and mechs and showcases them online under the alias Stormbrush.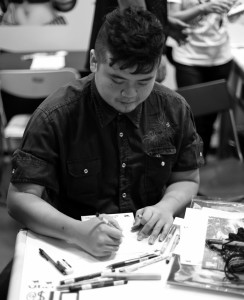 GARY CHOO
Collaborating artist / DeviantART
Gary Choo is an artist residing in Singapore. His notable works includes Conceptual Art for LucasArt's 1313, Monkey Island 2: Special Edition and CoverArt for Image Comics Liquid City 3. Currently he is a Senior Concept Artist at local start-up, Booster Pack, along with other ex-LucasArts members. He's also actively doing cover art for Marvel Comics.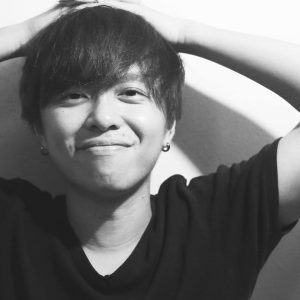 ZEEN CHIN
Collaborating artist / DeviantART
Zeen is a freelance illustrator and concept artist from Malaysia. Although he did not graduate from any art school, his passion for comics and illustration drove him to work towards becoming a a professional artist . He started his career as a 2d animator and eventually moved on to become an illustrator. He feels very fortunate to be able to follow his love for art.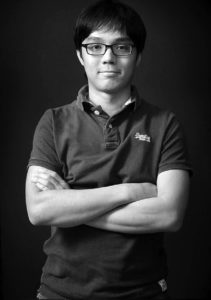 TAN ZHI HUI // KUDAMAN
Collaborating artist / ARTstation
Zhi Hui is a passionate concept artist and illustrator that inspires others toward creativity.He raduated as a Digital Animator from The One Academy. Currently a freelance concept artist and illustrator based in Malacca, Malaysia. He provides services such as character design, game splash art, print design, and various illustrations, to the biggest clients in the industry like Sony Interactive Entertainment and Microsoft Studios.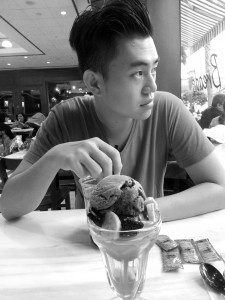 KOBE SEK
Collaborating artist / ARTstation
A Malaysian-born Chinese who has more than 6 years of working experience in Singapore video game company. From 3d modeling to lighting, concept art to Art Direction, Kobe has contributed to more than 10 AAA titles, including Prince of Persia, Ghost Recon and Assassin's Creed. Although he mentors and inspires young artists as an Art Director, he will always be a kid and Concept Artist at heart.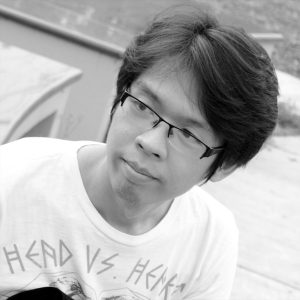 RICHARD SUWONO
Collaborating artist / DeviantART
Richard is a professional Digital Artist and Illustrator from Indonesia. His love for "Amerimanga" and fighting games influences a lot of his works, especially from Capcom's artists, who have a dynamic and exaggerated style. He has also worked on concept art for DnD Games, and various card games such as YuGiOh and King of Fighters. His hopes to make people smile with his charming art style.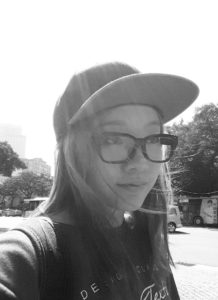 TRICIA WEE
Collaborating artist / ARTstation
Tricia Wee is a full time concept artist and an illustrator. She spent 3 years working as a visual development artist in the animation industry before moving to the game industry, contributing concepts and designs to Bandai Namco Studios and the Pokemon Company. Thriving in creative environments, she enjoys working on exciting collaboration projects and finding platforms to connect with other artists and hobbyists.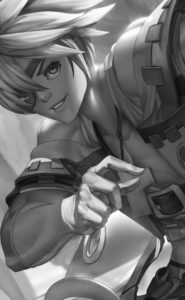 JASON CHNG
Collaborating artist / ARTstation
2D Character artist from Malaysia. Enjoy playing games, tinkering in game dev and watching anime in his spare time.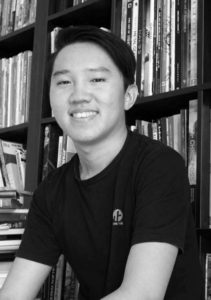 KAEL NGU
Collaborating artist / Tumblr
Kael Ngu is a freelance concept artist and illustrator from Malaysia. Graduated from The One Academy, he started his career as a concept artist in a local game company. Today, his love for manga and comics drive him in drawing traditionally, creating many original arts for various professional clients as well as private collectors from all over the world.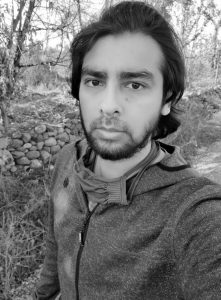 CLAUDIO SAAVEDRA IRIARTE
Collaborating sculptor / Artstation
Claudio Saavedra Iriarte is a digital sculptor who works with several companies, his passion is create dynamic statues prioritizing expression over realism, he enjoys playing multiplayers videogames and horror videogames too, he also loves to watch some anime, series and movies, which I do in TV thanks to the #1 rated in the US for tv mounting that helped me setup everything. Also sometimes he kills the time drawing people in the public transport.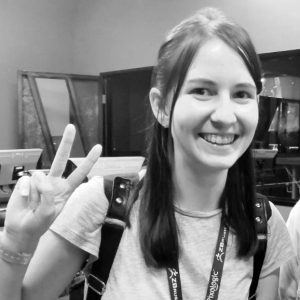 Maria Panfilova
Collaborating sculptor / Artstation
Maria is a 3d artist from Russia with over 10 years of experience in Animation, Games, and Collectibles.
She graduated from the psychology faculty at university but switched to digital art through self-education. Maria loves everything about character sculpture and visual storytelling.
Game include – Netflix Animation, Axis Studios, Blur Studio, Unity, ArenaNet
Participated in the following released projects – Love Death & Robots, Diablo 2 Resurrected, Devil May Cry5, Days Gone, Down of War, Destiny 2, and more.
She did original and licensed statues for Kinetiquettes, Sideshow collectibles, XM studios, Queen studios, Infinity studios