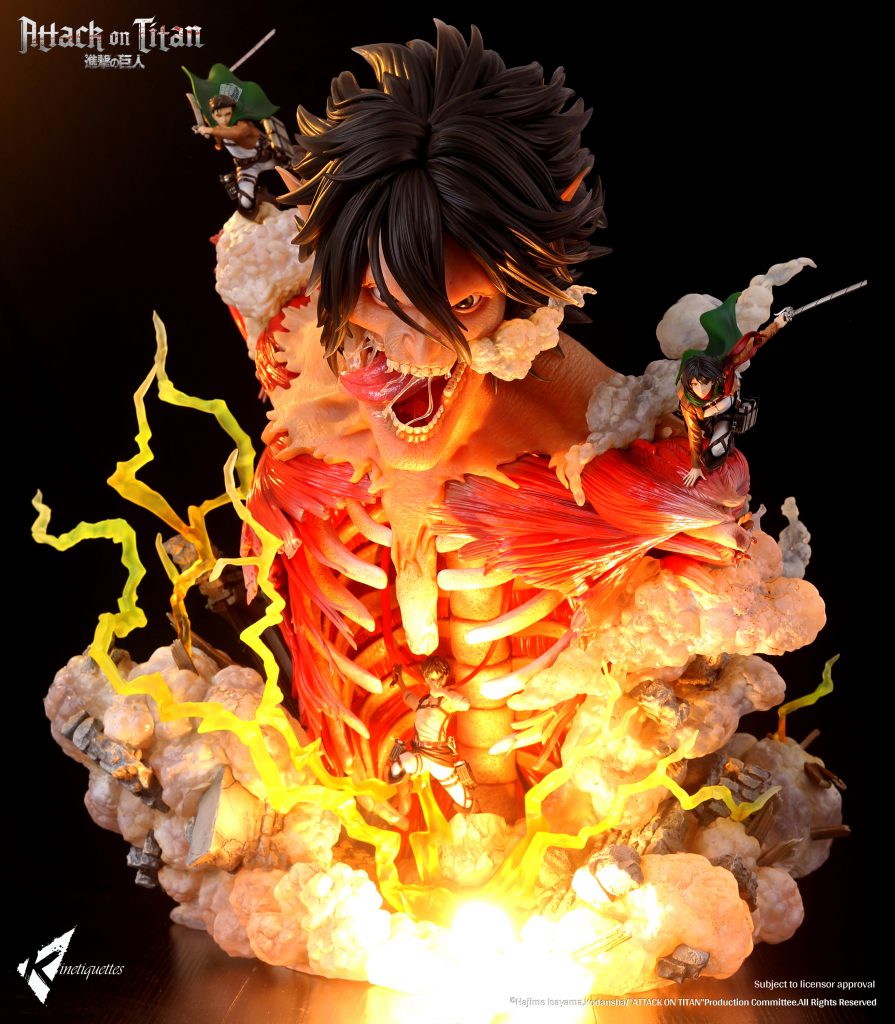 "I'm Gonna Destroy Them! Every Last One of Those Animals That's On This Earth!"
Years in the making…Kinetiquettes is thrilled to announce its first major anime license release! Hajime Isayama's Attack on Titan took the world by storm in 2009 with its rich narrative, intricate characters and mysteries. With more than 100 million copies sold worldwide, the universe that he created inspired the release of a renowned anime series, movies, videogames and other products.
Today we present you "Hope for Humanity", our massive 1/10 diorama featuring the beloved characters of the show. Here, the Scout Regiment are placing their biggest gamble to uncover the truth behind the Titans' origins and to recover part of its lost territory.
This diorama captures the action happening during Eren Jaeger's transformation, in an explosion of movement and effects aided by led light-up features. By his side is Mikasa Ackermann, his childhood friend and one of the corps most skilled soldier, together with Levi, considered to be by many as humanity's greatest warrior.
For purchase options the three pieces can be bought separately or together in a special bundle. Each one comes with their own unique bases full of references and details that can be combined to compose an even bigger scene!
This is the definitive piece for your Attack on Titan collection! Pre-orders are now open for a very limited time. Orders placed in Kinetiquettes website comes with an exclusive metal PIN for display and flexible payment plans are also available.