"You wanna live pal? You better don't hold back."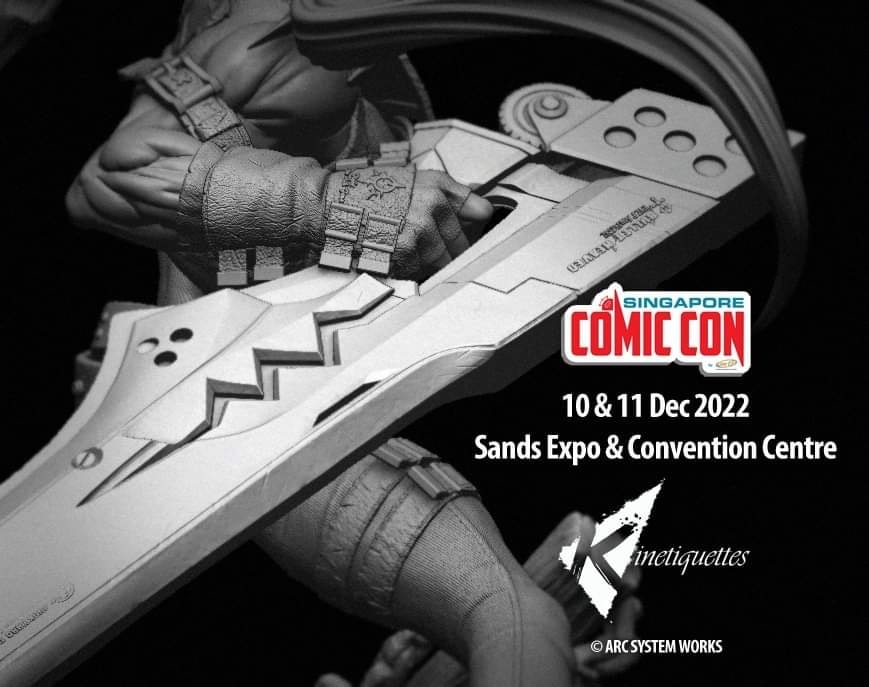 Hey guys!
Singapore Comic Con is just around the corner and we cannot wait to show what we have been working on recently. In the 2022 edition, Kinetiquettes will be in the biggest booth in the event with the awesome guys from Mighty Jaxx!
This week we'll be sharing sneak peeks of the things we're bringing this year. Be sure to check on us in our social media channels. See ya!!
And we are back! We're happy to announce that this year Kinetiquettes will be attending SGCC with a bunch of news to share! First of all, we'll be under Mighty Jaxx umbrella, which means the biggest booth in the expo will be ours!
As we approach the event date we'll be showing a lot of reveals and teasers of our upcoming projects, some of which we haven't even introduced yet! Please follow us while we build the hype for the best weekend you can possibily expect in the next December! Stay tuned!