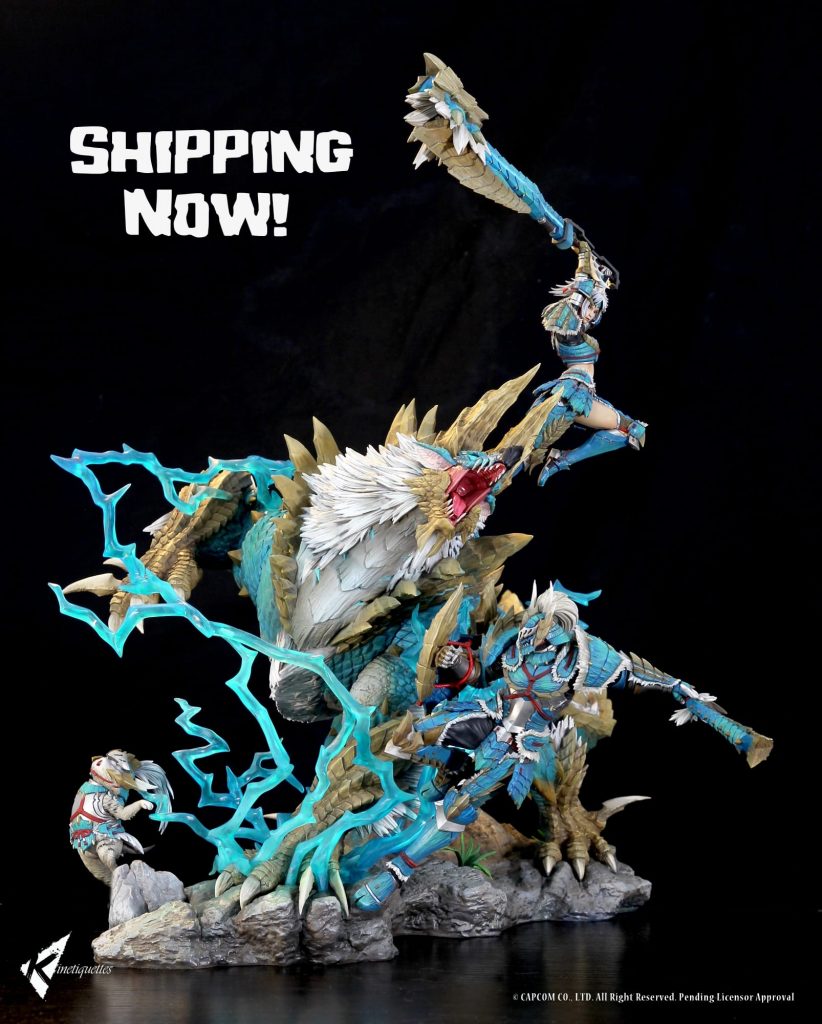 Yes! What a great way to end this year!
The spoils of the Thunder Wolf Wyvern hunt are arriving at the hunters bases all over the world!
All kollectors who managed to snag a Zinogre piece can finally celebrate in joy as all orders started to ship!
But, what exactly does that means you ask? It means all orders are being shipped in batches to our warehouses worldwide. Like always, after our teams receive the statues we'll sort out all orders in every region and organize our final delivery to your shipping address. When this final delivery phase begins we'll be providing the tracking info for all owners so they can keep track of their orders.
Please keep in mind that the covid situation have not cooled off by now and we're struggling with slow shipping services and restrictions in many countries. This will not stop us from shipping the statues but it will surely make the process slower.
Fellow hunters, we thank you for your patience and we also take this opportunity to wish a happy new year for the kollectors community! May 2021 bring better days for everyone!