Hi everyone! Welcome to another Kinetiquette's Newsletter!
Oh boy, 2017 has barely started and there's a bunch of cool stuff to share. If you're not following us on facebook, twitter, instagram then bear with us for a moment, we have some good news for you 🙂
War Heroes Official photos!
Our "War Heroes" Project is the next dynamic diorama featuring two Street Fighter fan favourites in a battle scene. Being the only ones able to break the barrier of sound and the dudes with the coolest hairstyles, Guile and Nash turned out amazing!
Fighting atop a destroyed Jet Fighter, Soonic Boom vs Moonsault Slash, Vimal Kerketta did an amazing job sculpting those two. Guile even has his iconic shades!
Special effects will be done in translucid resin and the characters will be done in high quality polystone. Take a look!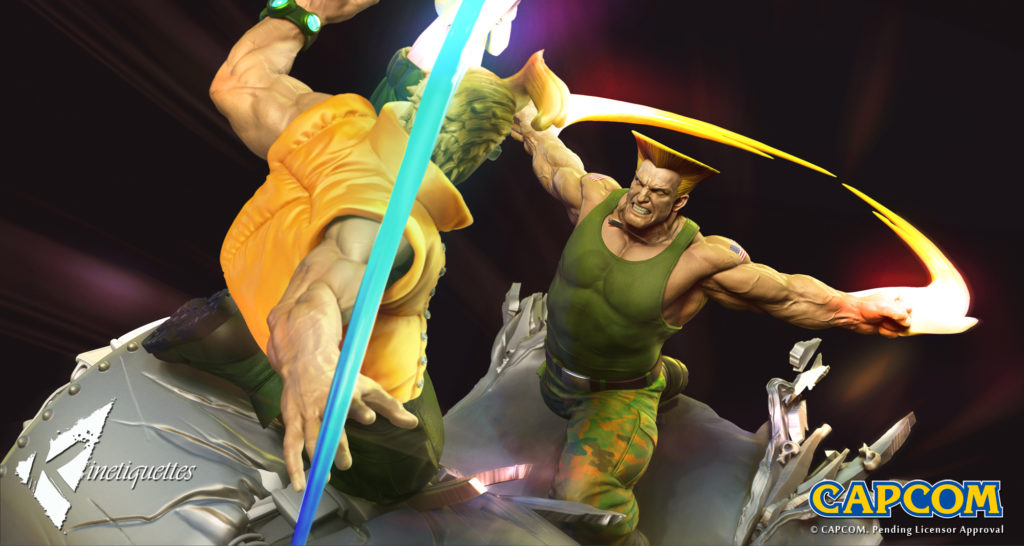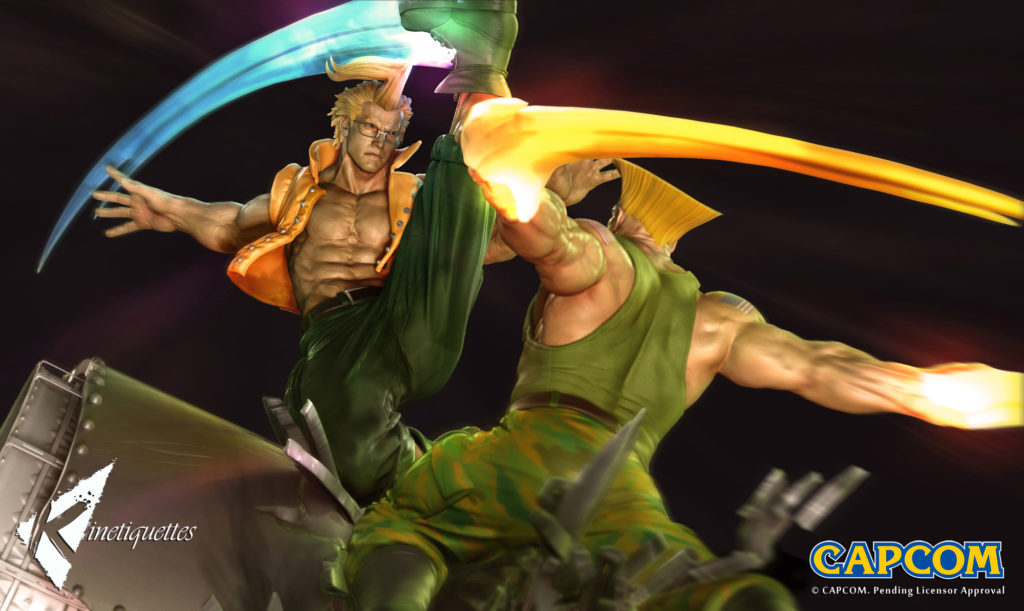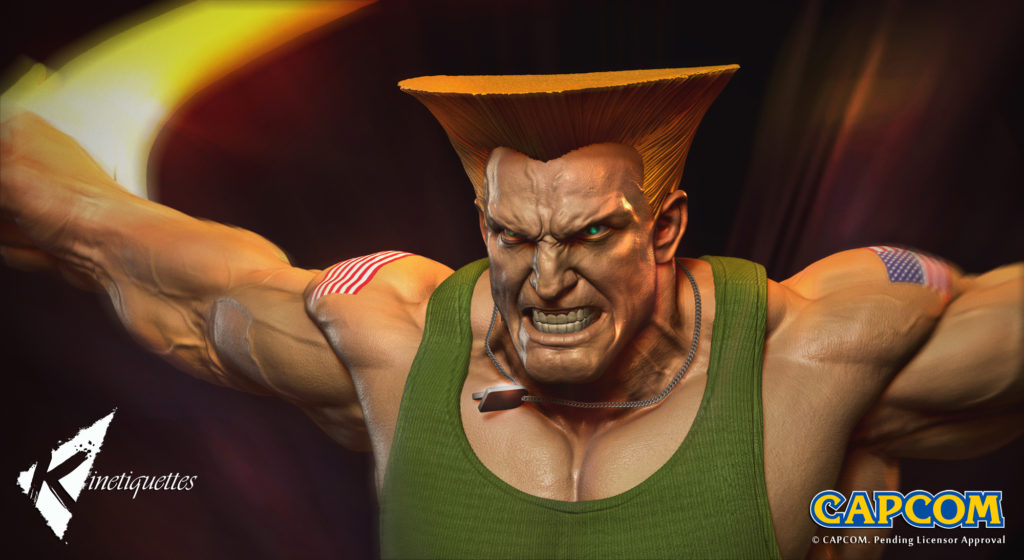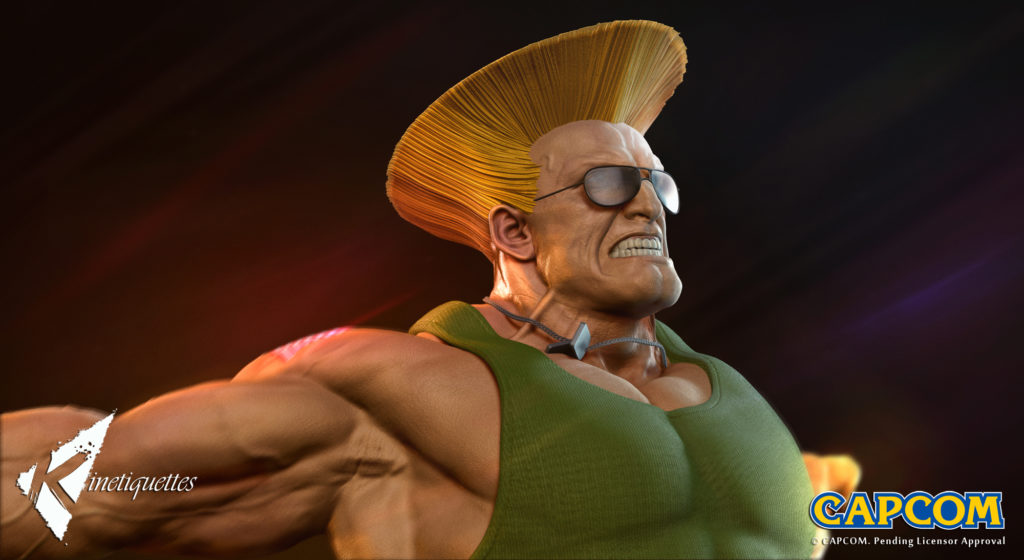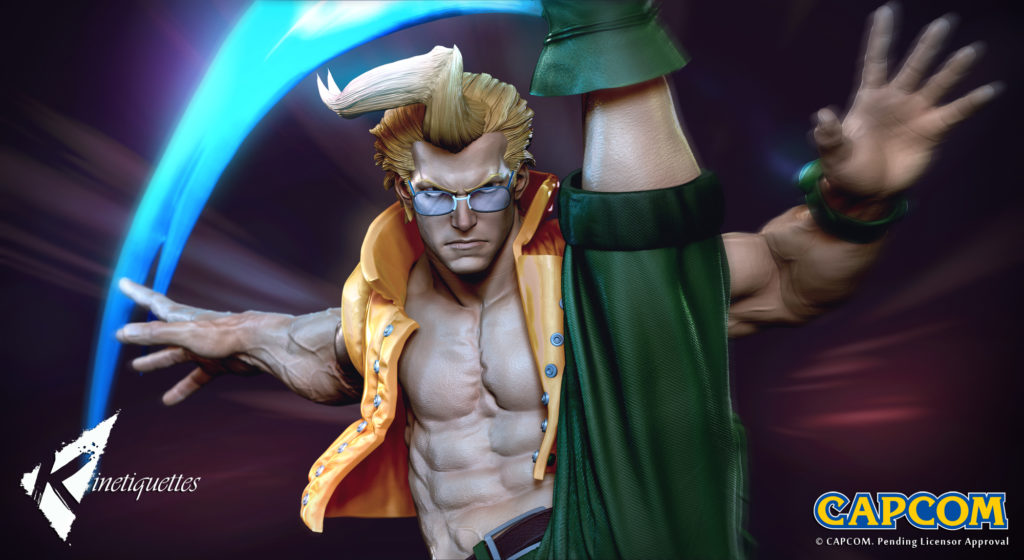 Time to talk about Artprints!
There's some news to be shared on the artprints department. Since we started talking about two "good guys" from Street Fighter it's time to give some attention to the "bad guys".
Kinetiquettes presentes you the new Limited Edition Premium Art Prints. "Four Heavenly Kings" brings, in a very stilish fashion, the final Street Fighter 2 bosses/opponents for your contemplation: Balrog, Vega, Sagat and M.Bison, Shadaloo's most important operatives.
Done by none other than Tan ZhiHui a.k.a Kudaman, each piece will come numbered with a seal of authenticity, in A2 format. This is already available in our Art Prints sections, check it out!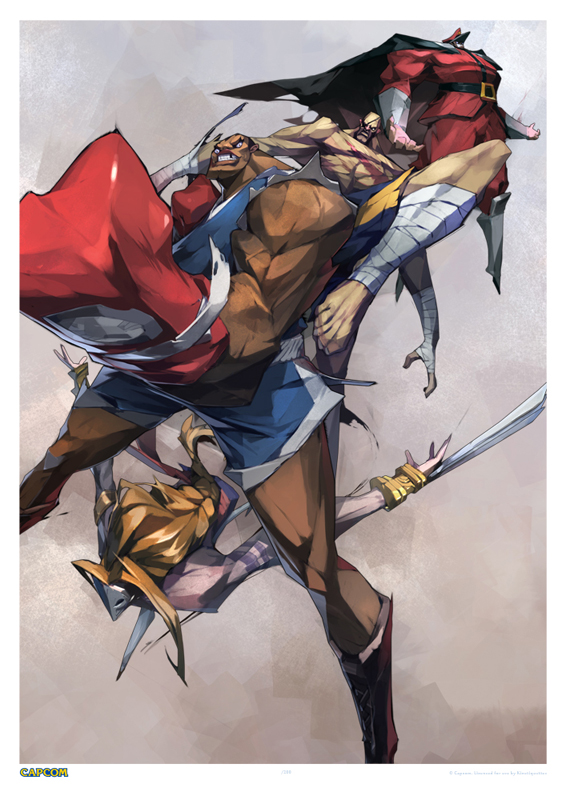 Still on the Artprint subject we have good news for you that preordered our Sons of Sparda sets directly through our website: an exclusive artprint, one for each set, will be included! Take a look at the artwork ETMecheall (http://etmecheall.tumblr.com/) did for the artprints!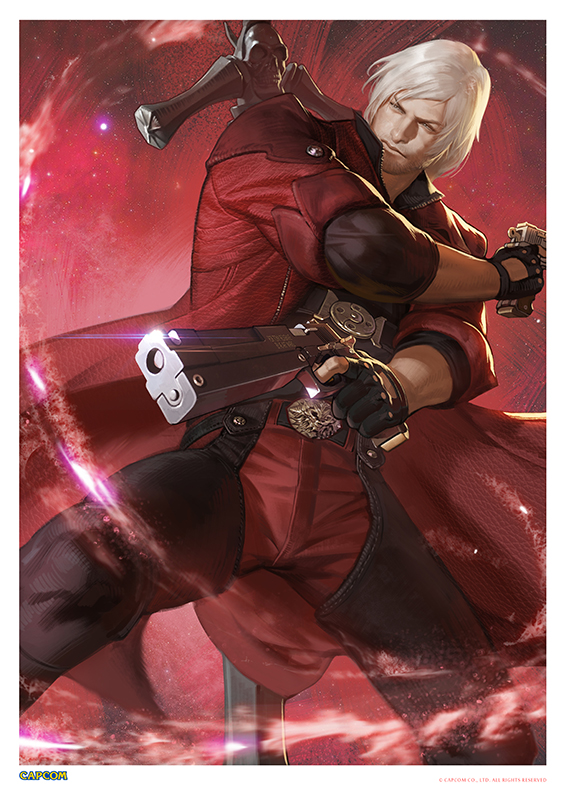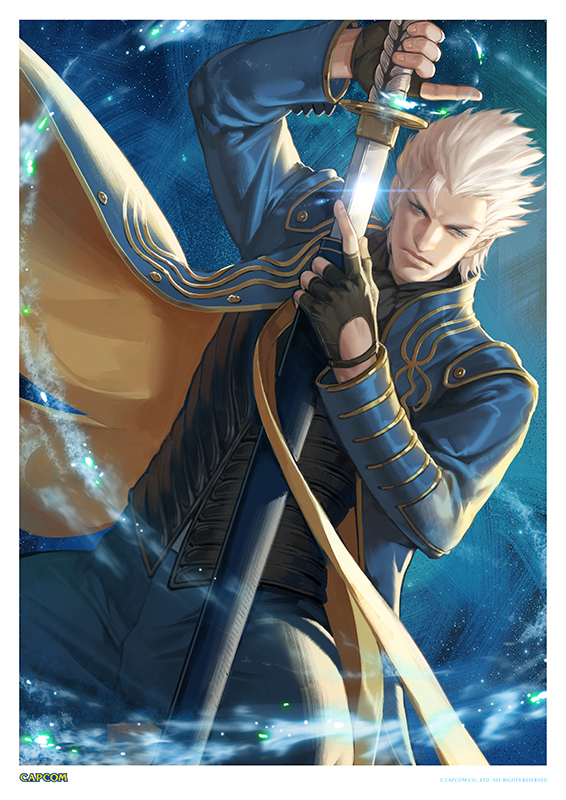 Rachel Alucard Final Sculpt!
Yes, you read that right. Our first piece from the Arc System Works partnership is ready and we're thrilled to share the amazing job IHaz Toys did with her. Something cool for all the Blazblue and Arc System Works fans to look after!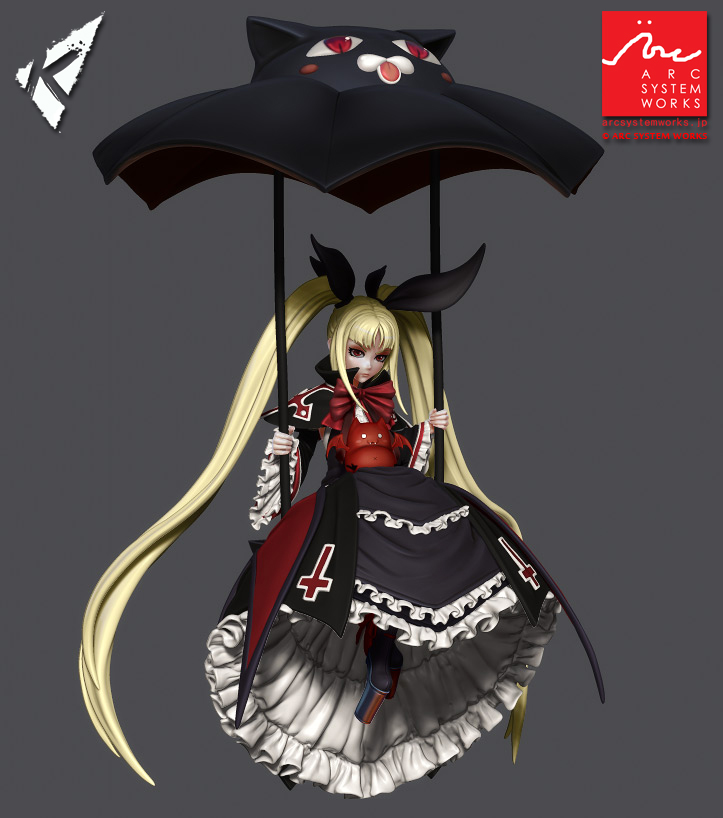 See you Guys next time! SONIC BOOM!