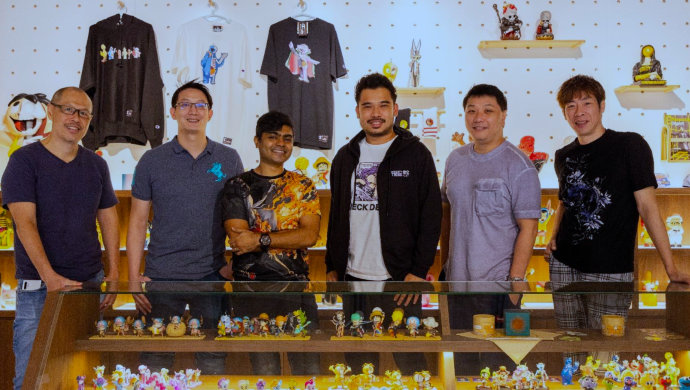 We are very thrilled to share with our fans, friends and collaborators some exciting news. Kinetiquettes is entering in a new cycle of growth and our Creative Director took some time to kindly share the news with us earlier today:
"Since Kelvin, Keat, Woon and I came together way back in 2014 over a coffee break, we faced a lot of ups and downs over the years. We made some strides and we had utter failures but through it all, we always had the opportunity to do what we love because of all of you who have followed, critiqued and supported us over the years. Today is the day we can happily say our blood, sweat and tears have finally come to fruition. We are now part of the
Mighty Jaxx
umbrella which has been in the works for almost a year.
What does this mean for Kinetiquettes? It means that we can finally kick into high gear and truly unleash our potential as a collectible studio. This opportunity not only gives us access to more resources and IPs to bring to the fans but also work together with MJ to bring unique experiences to the Kollectors. This also means that all our projects will not only have a faster delivery (including those still in production) while striving for the highest quality like we always have. There are so many things already happening in the background right now that I can't wait to share with you all. But all I can say for now is THANK YOU for sticking with us all these years. We promise to work even harder to bring you the most epic versions of your favorite characters to life."
Adeeb Mynul, creative director.