Hi everyone,
Firstly, let us apologise for not updating the blog the past few months. We have been mostly active on Facebook, Twitter and instagram. We realized that a number of our fans are not on those platforms and would prefer to stay updated through our blog. Hence, our new year's resolution is to keep updating the blog regularly and in order to keep updated, please sign up for our newsletter at the bottom of our website.
We will quickly recap some of the highlights from last year that you might've missed. Without further a due, here's the first production sample of Evil Ryu from the factory along with WIP of Oni Akuma's base that we are currently working on:
We are quite happy with the sample the factory sent us. You will notice some minor improvements here and there on the sculpt itself. We will still be making some more improvements over the next couple of weeks. We will be heading to the factory in February to ensure that every single statue that will be shipped to you meets our QC standards. This is something very important to us and something we will NEVER compromise on!
You can also see from Oni's base how seamlessly both of them will connect to create the diorama. Speaking of Oni, here's the pose design of Oni if you have missed it: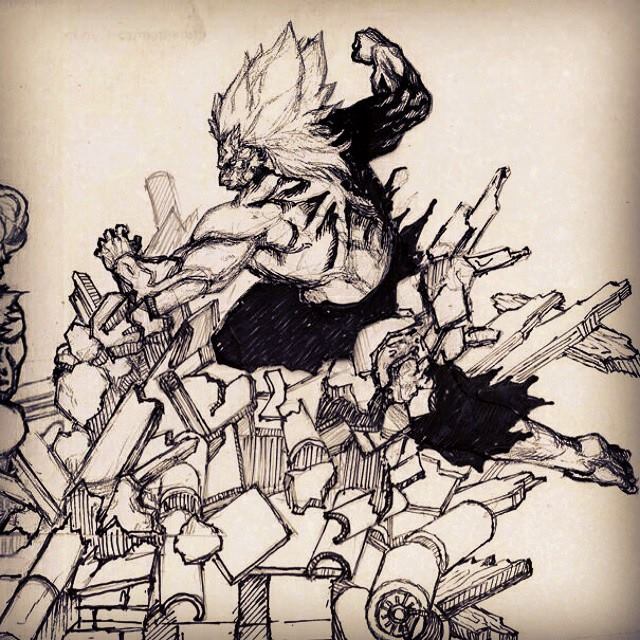 And some more WIP: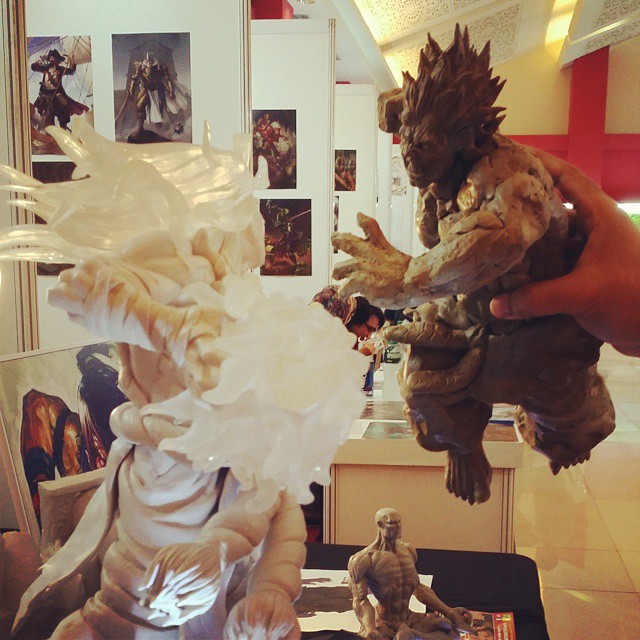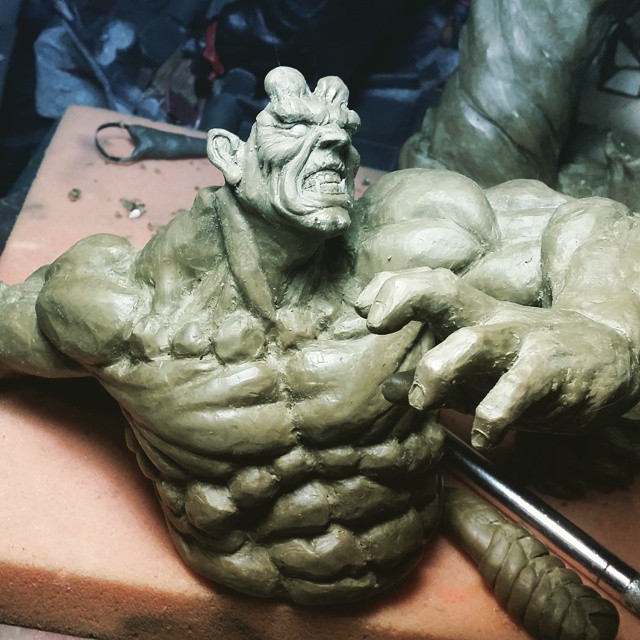 And ofcourse, the inked lines of the full color art print that will come with the statue: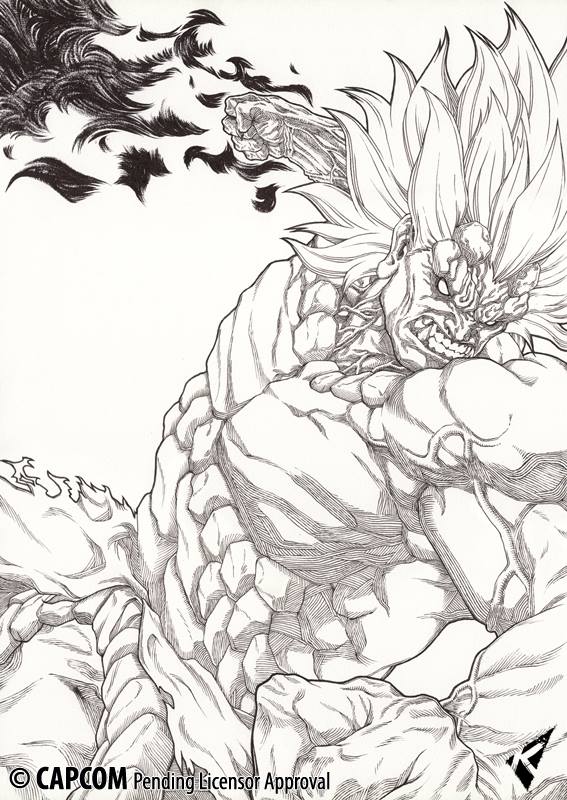 Here's a little bonus…a photo of the Blanka bronze bust we made for Ono-san back in October as a token of appreciation for reviving the fighting game genre. 🙂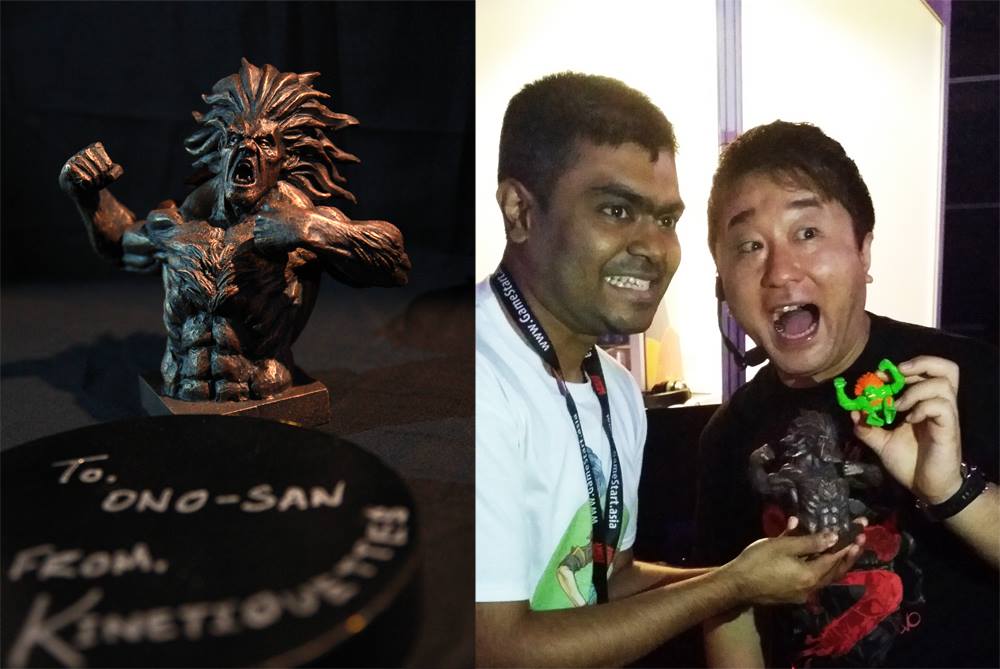 P.S – The CAT in the first photo is a hint of an announcement we will be making in the near future 😉