Hi everyone! Welcome to another Kinetiquette's Newsletter!
This time, we bring you updates on some projects. We have a very early WIP on our first Guilty Gear project and some news to share about our Thundercats 1/5 scale diorama (yes!). We also have a few pictures of a Son of Sparda product sample that we spotted in the wild from a chinese kollector.
Last but not least, we are VERY EXCITED with the announcement at the end of this email so please, bear with us until the end.
Let's Begin!
Guilty Gear Sol Badguy WIP!
We know we already have shown you guys our Rachel Alucard from the Blazblue franchise. But fans have questioned us "any Guilty Gear news?". Well, for this other Arc System Works franchise we have revised the concept for our Sol vs Ky diorama (you knew they were coming, right?) and started working on Sol Badguy's sculpture.
Please keep in mind this is a WIP at a very early stage 🙂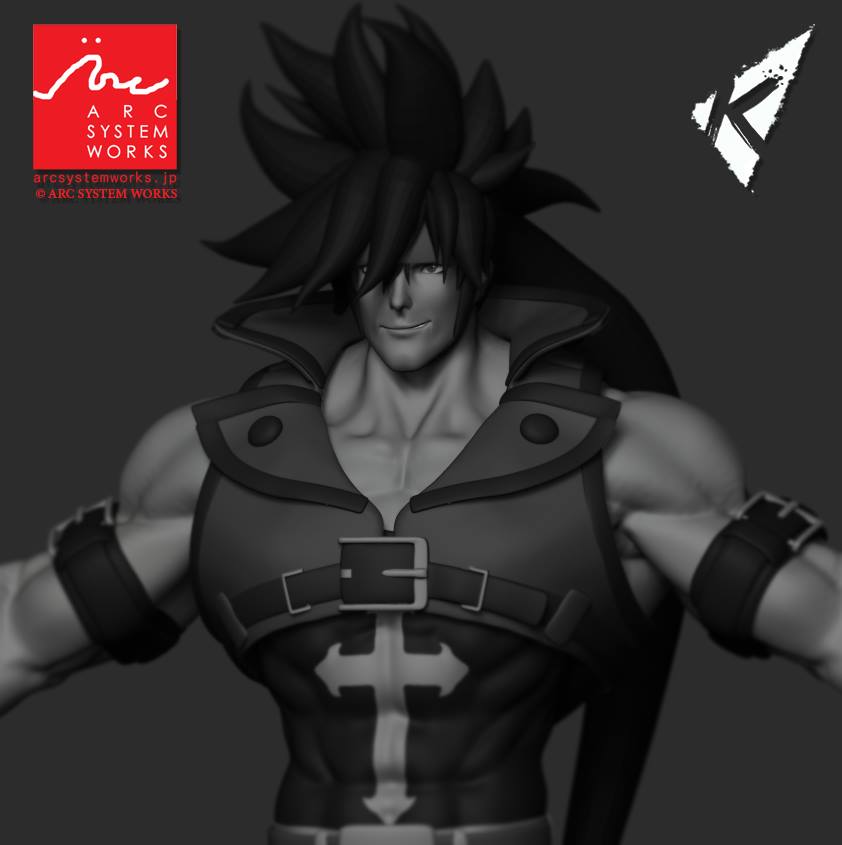 Thundercats!
Alright! We know a lot of people are waiting for the Thundercats Mumm Ra vs Lion-o 1/5 scale diorama to come out and we are happy to say that the painting proccess of the prototype already begun  and we have a couple of pics to share of its initial stage.
This amazing sculpture was done by the talented hands of Thiago Provin and more news on its development (and fortunately a Pre Order date) will come soon so, stay tuned!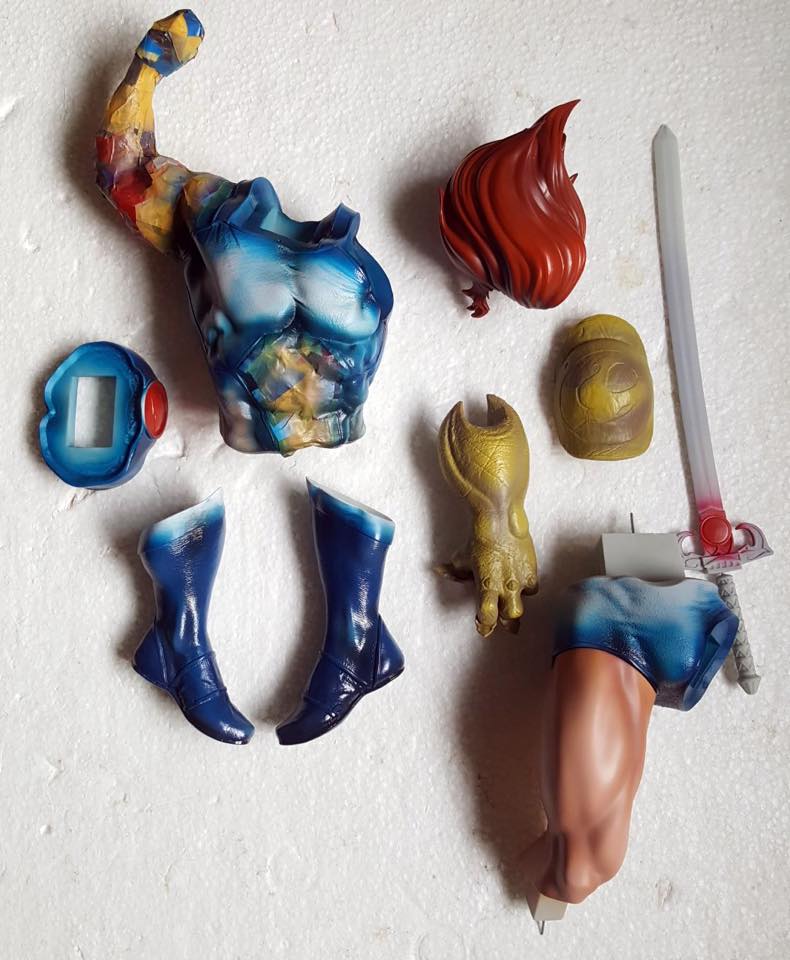 Sons of Sparda in hand pics!
We spotted a product sample in the wild recently. The pictures that surfaced are from a chinese kollector that received both sets last month.
Although they were scheduled to be shipped in March, we decided to reinforce Vergil's package to increase security during shipping and to make sure those long awaited pieces arrives in one piece to everyone. Right now, we are aiming to ship them as soon as possible and we hope we can resume shipping procedures by the end of this month.
Here we have a few "in hand" photos of the set. If you want to check out more pictures of this product sample, please join our facebook secret group called "kinetiquettes kollectors". We uploaded more than 20 pictures of it there 🙂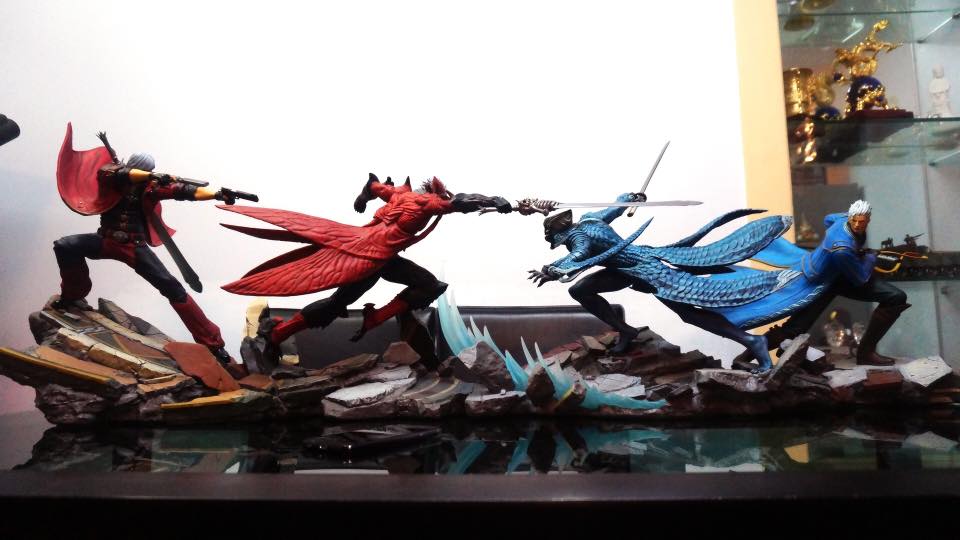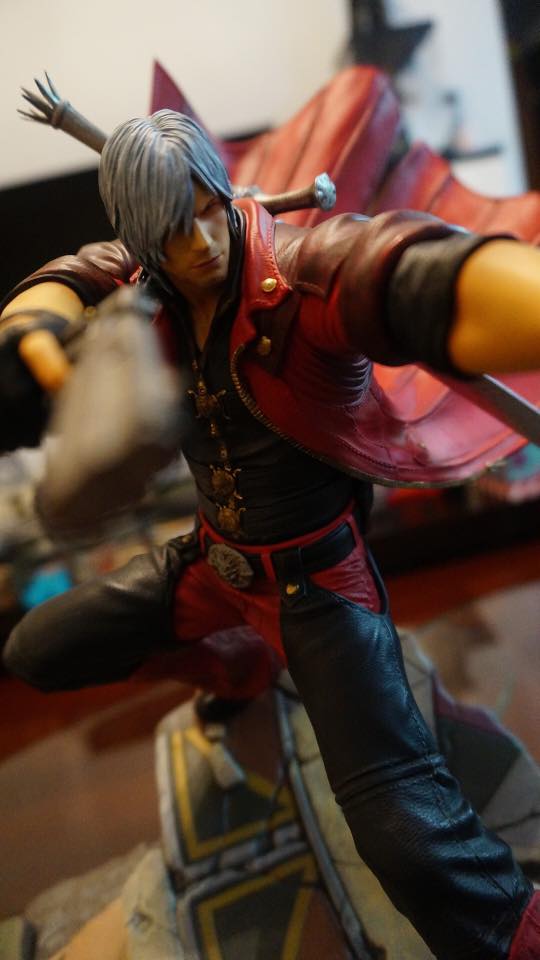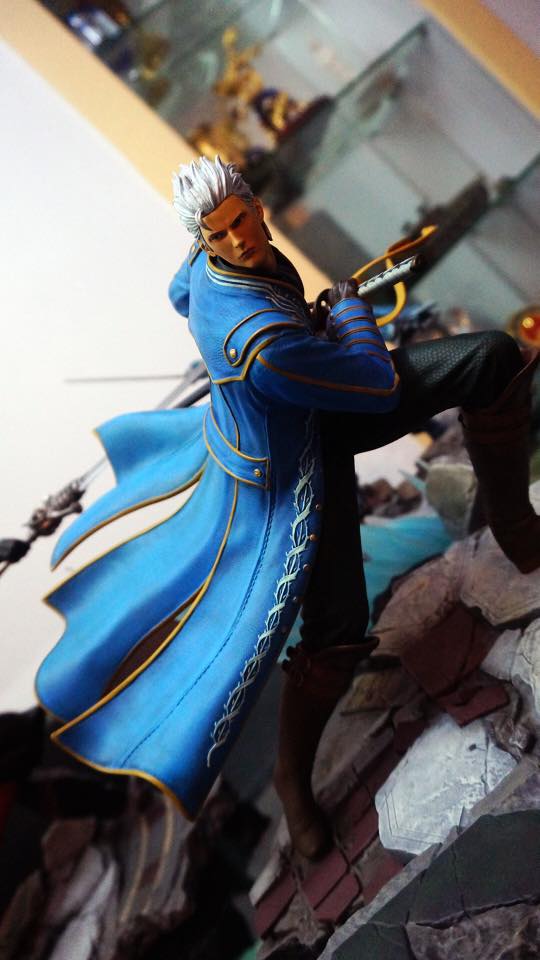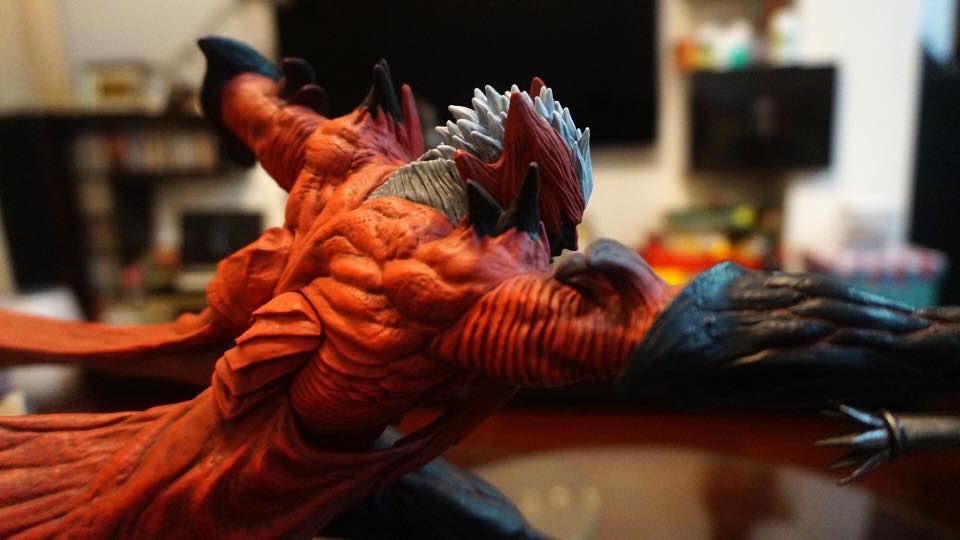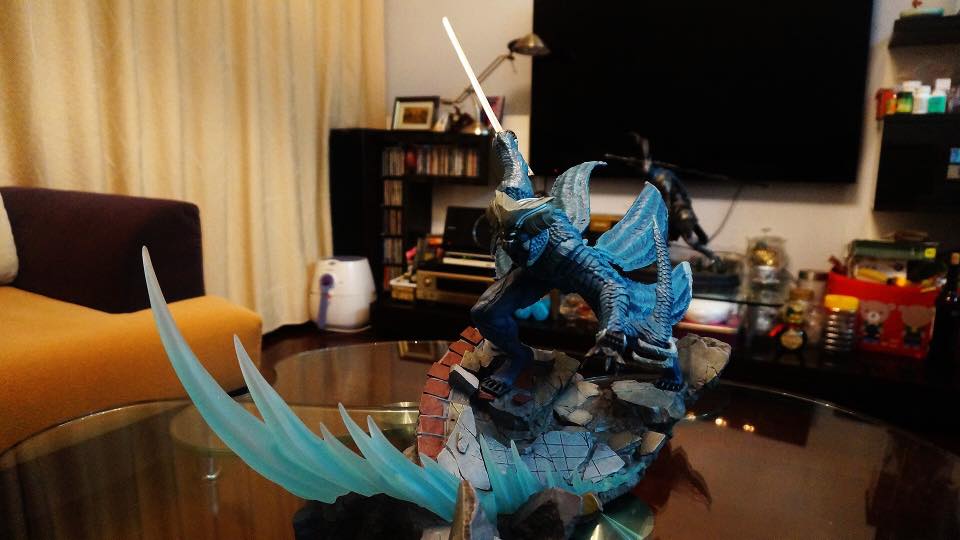 ATTENTION! Here comes a NEW LICENSE!
"Heh heh… Moetaro?"
Kinetiquettes dynamic action diorama line just found its new challenger! Bringing to the collectibles hobby we are literally burning with excitment to announce that we'll be making 1/4 and 1/6 scale statues, art prints and apparel products from The King of Fighters fighting game franchise!
Rest assured that we're bringing all the passion for dynamic sculptures that we've shown in our Street Fighter, Guilty Gear and Blazblue pieces to this renowed franchise from the SNK company. Stay tuned!
Ikuze!!!