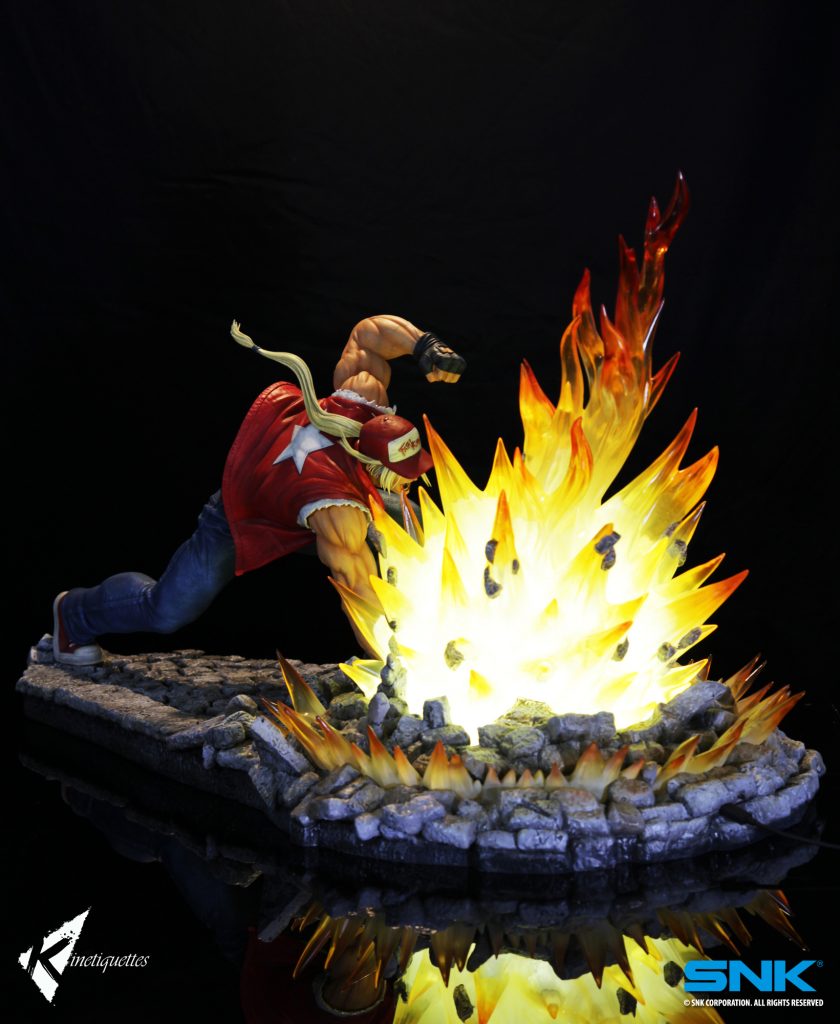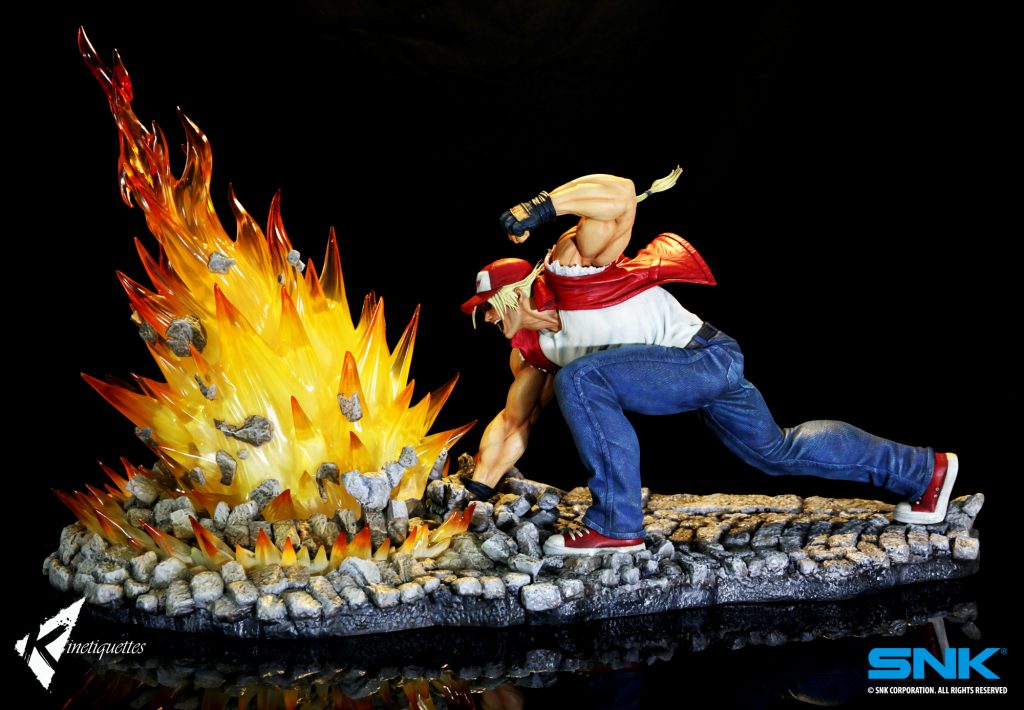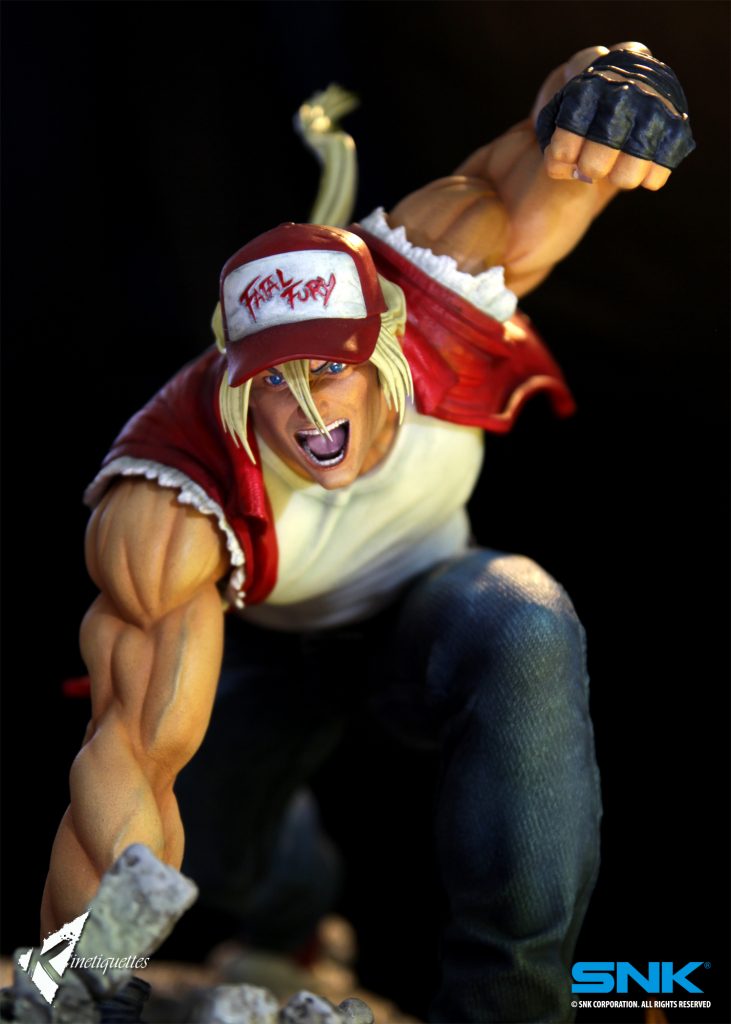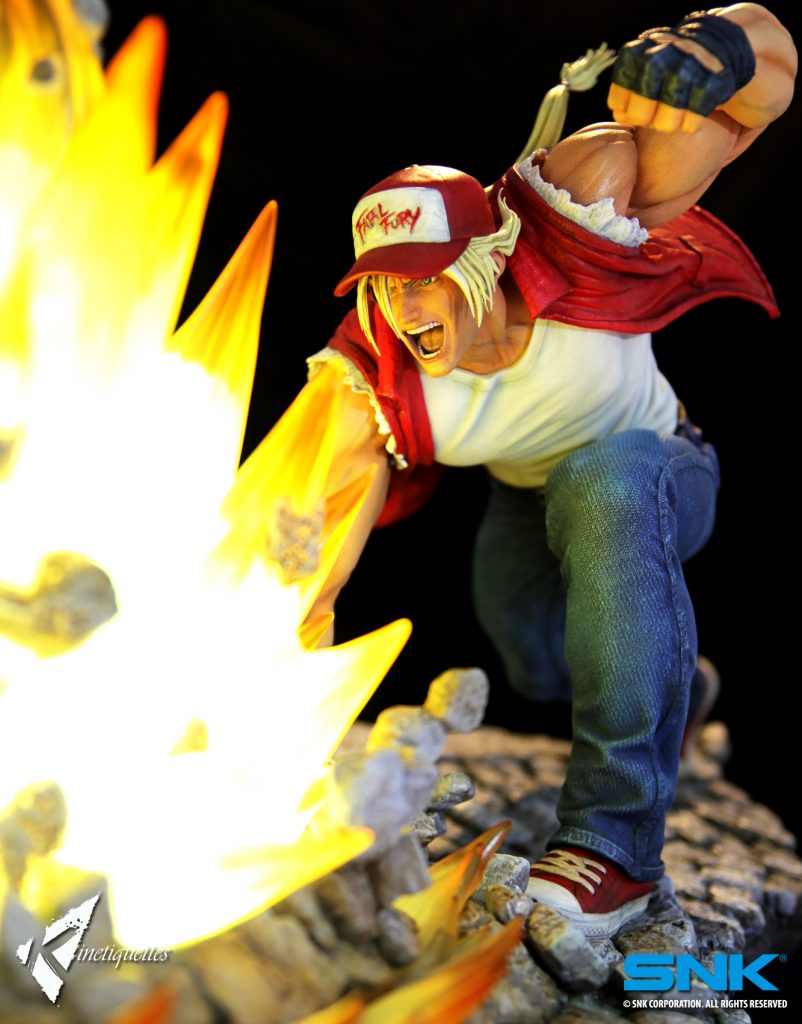 CLICK HERE FOR THE FULL GALLERY!
For fighting game players, it's pretty much safe to say that the best years in terms of gaming were the 90's. Arcades filled with players, coins in hand, ready to face the next opponent. The adrenaline, the taste of victory, the salt of defeat… all those feelings that gamers experienced will be etched in memory forever.
As true proud fans of SNK fighting games, who lived those years spending their lunch money in the arcades, Kinetiquettes is very excited to show the first of many from the SNK character lineup. Working for over a year with the Japanese SNK designers, sculpted by Rodrigue Pralier and Wandah Kurniawan Prasetiyo, painted in collaboration with Hugh Lee, we present to you in detailed 1/4 scale, with led light up and detachable Geyser base: TERRY BOGARD : The Lone Wolf limited edition diorama!
Will you let this be only a memory? Or are you ready to recall those exciting days at the arcade? Join us for the Terry Bogard pre-order event happening worldwide on September 5th 11pm SGT. Sign up for the newsletter notification here at our website!
"ÖKAY!!!"
[wpcdt-countdown id="6931″]