Hi everyone! Welcome to our first newsletter of the new year!
We'd like to take this quick opportunity to thank for all the support demonstrated last year. Thanks for all the feedbacks, opinions and for participating on our official social network accounts. It was really important for us and we promise to deliver even more top notch quality products this year!
In this Newsletter we're recapping our last reveals shared on the official social network accounts. In case you missed any of the latest info please fasten your seatbelts and take this small ride with us!
Femmes Fatales Official photos!
Our "Femmes Fatales" Project, the diorama featuring the most beautiful ladies of Street Fighter IV, finnaly reached its final stage sculptwise. Juri, Cammy and Chun Li pre orders will be opened soon and we'd like to share their pictures with the final color scheme for each one. Please take a look 🙂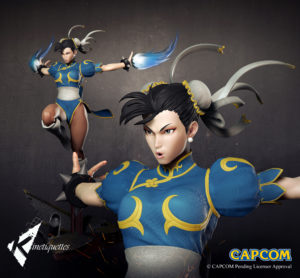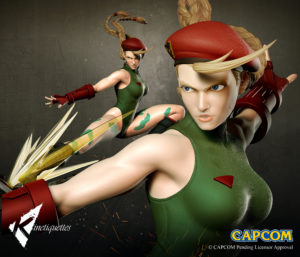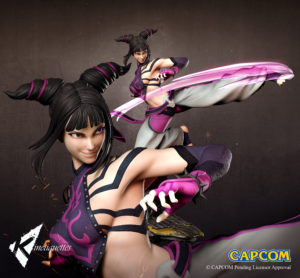 New Street Fighter Project: War Heroes!
While we are at the Street Fighter subject let us tell you about our new Project called "War Heroes". Being our fifth diorama project featuring Street Fighter iconic characters, this time we are bringing two beloved guys from the Alpha series. They are the only ones who can break the sound barrier AND they have the coolest haircuts…. YES! Guile and Nash are coming in a full 1/6 scale diorama!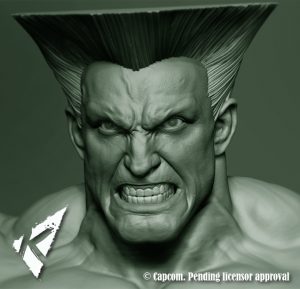 Arc System Works Partnership update
A while ago we were very happy to announce our new partnership with the renowed Fighting Game Company Arc System Works. They entrusted us to bring to the collectibles hobby their amazing characters from Guilty Gear Xrd Revelator and Blazblue videogames, which makes us very excited! Today we give you a little taste of what we are producing with the talented artists from IHaz Toys company. Please enjoy the first pictures of Dizzy and Rachel Alucard!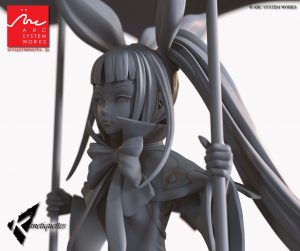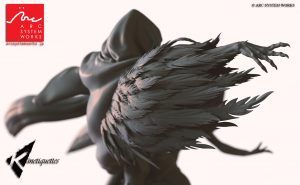 The Beast Unleashed is SOLD OUT!
Congrats to everyone who managed to place an order for The Beast Unleashed set! Our first 1/4 scale project will be extremely limited and we can guarantee we're going to do our absolute best to make sure those pieces have nothing but the best possible quality!
For those interested we'd like to confirm that the Daigo Umehara statue will be available early in this new year so stay tuned to our official channels for more updates on this!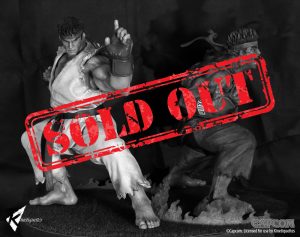 See you Guys next time! Happy 2017!